Singing and listening to music is one of the most common ways of expression in human life. According to research, listening to music can improve our mood, lessens anxiety/reduces stress, improves memory, as well as providing comfort. Listening to Christmas songs is no different! We've sourced and compiled 50 Christmas songs for your Christmas holiday playlist. Even more, don't miss our Top 10 Editor's Picks and Honourable Mentions, let's find out!
All I Want for Christmas Is You – Mariah Carey
It's Beginning To Look A Lot Like Christmas – Michael Bublé
Jingle Bell Rock – Bobby Helms
White Christmas – Kelly Clarkson
Let it Snow! – Dean Martin
Feliz Navidad – José Feliciano
Hark the Herald Angels Sing – Boney M
Joyful, Joyful We Adore Thee – Collin Raye
Deck the Halls – James Taylor
Mistletoe – Justin Bieber
White Christmas – Michael Bublé
It's The Most Wonderful Time Of The Year – Andy Williams
God Rest Ye Merry Gentlemen – Jars of Clay
Have Yourself A Merry Little Christmas – Frank Sinatra
Winter Wonderland – Pitch Perfect 2 Soundtrack
The Twelve Days Of Christmas – Perry Como
This Christmas – Donny Hathaway
Here We Come A-wassailing
We Three Kings
Carol of the Bells
All I Want For Christmas Is You
Released on October 28, 1994, by American singer-songwriter Mariah Carey, The New Yorker called it "one of the few worthy modern additions to the holiday canon." Moreover, it's still Mariah's biggest international success, reaching number one in several countries such as the US, Canada, Germany, France, and Australia. You'll never go wrong once you add this to your playlist!
Rudolph The Red-Nosed Reindeer
Want to go classic? "Rudolph, the Red-Nosed Reindeer", written by American songwriter Johnny Marks, first played in 1949. It's based on the 1939 story, Rudolph the Red-Nosed Reindeer from the Montgomery Ward Company. Gene Autry recorded another version of the song in 1957. In 1969 its sales exceed 150 million copies. In most recent times (2018-2019), it became part of the Billboard Hot 100.
I Saw Mommy Kissing Santa Claus
It was first recorded by American singer Jimmy Boyd in 1952 when he was only 13 years old. The song illustrates a scene where a child walks out of his bedroom on Christmas Eve to see her mother kissing "Santa Claus." The lyrics end with the child thinking about his father "had only seen Mommy kissing Santa Claus last night." 
The child in the song was unaware that Santa Claus is his father in a costume, the Roman Catholic Church condemned the song upon its release due to its explicit lyrics as well as promoting immorality through its double meaning.
It's Beginning To Look A Lot Like Christmas
Written by Robert Reiniger Meredith Willson in 1951, 'It's Beginning To Look A Lot Like Christmas' had many versions from various singers. Among the biggest hit was Perry Como's record. As of 2020, the song has over 128 million streams on Spotify. It's one of those Christmas songs that will get you into the holiday spirit.
Santa Claus Is Comin' To Town
This Christmas song was written by J. Fred Coots and Haven Gillespie. The earliest known recorded version of Santa Claus Is Comin' to Town is from Harry Reser in 1934. Moreover, that version was an instant success amassing more than 30,000 records sold in just 1 day. Canadian singer Michael Bublé released his own version of this song in 2011 as the second track on his Christmas album. Bublé's version was a hit. It's the most-streamed cover of the song on Spotify, with over 100 million streams, as of 2019.
Last Christmas
The English pop duo Wham!, comprised of George Michael and Andrew Ridgeley, popularized this song in 1984. Many artists and made their own versions afterward. Last Christmas became a No. 1 song in Sweden, Denmark, and Slovenia while No. 2 in over 7 countries including Germany, Italy, UK, Belgium, Ireland, and New Zealand. Wham! gave all of their royalties to those affected of the 1985 Ethiopian famine.
Rockin' Around The Christmas Tree
This Christmas song was written by Johnny Marks and recorded by Brenda Lee in the year 1958. During the Rockin' Around the Christmas Tree's 50th anniversary in 2008, Brenda Lee's original version sold over 25 million copies. Rockin' Around the Christmas Tree is one of the world's most digital downloads sold of any Christmas single.
Jingle Bell Rock
Your Christmas song playlist wouldn't be complete if you don't have "Jingle Bell Rock." American singer Bobby Helms first released this timeless Christmas song in 1957. It has become more and more popular since then.
According to Nielsen SoundScan, Bobby Helms's Jingle Bell Rock is one of the world's all-time best-selling Christmas/holiday digital singles in SoundScan history over 750,000 downloads. As of 2019, it has sold more than 890,000 copies in the United States alone.
Jingle Bells
Jingle Bells is one of the most used songs for Christmas carols. Written by James Lord Pierpont, this song was the first song to be broadcasted from outer space in 1965. Gemini 6A's astronauts started a Christmas-themed prank by sending a serious "fake report" then later played their smuggled harmonica and sleigh bells instruments in the tune of Jingle Bells―it's a very good prank!
Silent Night
This song is another popular Christmas song. It was composed by Franz Xaver Gruber. an Austrian primary school teacher, in 1818. In 2011, UNESCO declared that 'Silent Night' is an intangible cultural heritage―a practice or representation that's part of a place's cultural heritage.
White Christmas
Another "must-add" in your playlist is the Guinness World Records' best-selling single, White Christmas from the American singer, Bing Crosby. Crosby's White Christmas has sold over 50 million copies around the world. Irving Berlin is the writer of this song. White Christmas is the most-recorded Christmas song with at least 500 recorded versions, and was translated into different languages.
Jesus Refulsit Omnium
This song is often referred to as the oldest known Christmas song. Hilary of Poitiers, Bishop of Poitiers and a Doctor of the Church, composed Jesus Refulsit Omnium during the 4th century. Adding this to your playlist will surprise some of the music historians around you as it's not that common to hear this song most of the time.
It's The Most Wonderful Time Of The Year
This song is a popular Christmas song. Without this, your Christmas playlist would sound incomplete. This song was written by Edward Pola and George Wyle in 1963. In the same year, American pop singer, Andy Williams recorded and released his version of 'It's The Most Wonderful Time Of The Year' for his first Christmas album. Commercial advertising-wise, this song is amongst the used songs during Christmas in shopping malls, automobile shops, restaurants. Coca-Cola even has a spoof―"It's the Thirstiest Time of the Year."
Let It Snow! Let It Snow! Let It Snow!
Although the lyrics of the song do not directly point toward Christmas, many radio stations in North America often place this on their track during this season because of its winter theme. Radio stations have often played it with different versions and singers.
American singer Dean Martin is arguably the most famous singer to popularize 'Let It Snow! Let It Snow! Let It Snow!.' Dean Martin's smooth voice was unleashed for this song in 1959, as part of his album A Winter Romance, and a re-recorded version in 1966, as part of The Dean Martin Christmas Album. Recently in 2018, the song entered the Billboard Hot 100 for the very first time.
Frosty The Snowman
Frosty the Snowman is another common Christmas song. Looking for a seasonal follow-up for "Rudolph The Red-Nosed Reindeer," songwriters Steve Nelson and Jack Rollins created "Frosty." But unlike "Rudolph," which was based on a book, "Frosty" was an original story. Gene Autry and the Cass County Boys first recorded the song in 1950.
Feliz Navidad
Feliz Navidad is a Christmas song by Puerto Rican musician José Feliciano. It was written and released in 1970. Its famous Spanish lines, "Feliz Navidad, próspero año y Felicidad" means "Merry Christmas, a prosperous year and happiness." Felix Navidad has become a classic Christmas pop song and one of the most popular non-pure English Christmas songs.
Carol Of The Bells
Carol of the Bells is a famous Christmas carol that will also fit your playlist. Mykola Leontovych created the song based on the Ukrainian folk chant "Shchedryk" or "The Little Swallow." The students at Kyiv University first performed the song in 1916. However, Carol of the Bells lost its popularity in Ukraine right after the Soviet Union took hold.
God Rest Ye Merry Gentlemen
God Rest Ye Merry Gentlemen or God Rest You Merry, Gentlemen is an English traditional Christmas carol. It is one of the oldest extant carols since the 1500s. Although the composer of this song was unknown, the earliest known printed edition of the song is in a broadsheet in the year 1760.
Have Yourself A Merry Little Christmas
American composers Hugh Martin and Ralph Blane wrote this song in the year 1943. Judy Garland recorded in the year 1944. In 2004, 'Have Yourself A Merry Little Christmas' finished at No. 76 in AFI's 100 Years… In 2007, the American Society of Composers, Authors, and Publishers (ASCAP) rated the song as the 3rd most performed Christmas song.
Winter Wonderland
Written by Richard Bernhard Smith and Felix Bernard in 1934, Winter Wonderland is now part of the most popular Christmas songs. Even though the song's lyrics were about a couple's romance in the winter season, it's often viewed as a Christmas song.
Hark! The Herald Angels Sing
Hark! The Herald Angels Sing is one of the oldest yet timeless Christmas songs out there. Your Christmas playlist should have this song. The song first appeared in 1739 in the collection Hymns and Sacred Poems. Charles Wesley, English leader of the Methodist movement, and George Whitefield, British Anglican cleric, and evangelist, had lyrical contributions to the song.
Joy To The World
Joy To The World is the "signature" Christmas carol. It is probably the most recognized Christmas song even to non-Christians. Isaac Watts contributed the texts of the song that's based on Psalms 98:4 and was first published in 1719. Mariah Carey's version was released in 1995.
The Twelve Days of Christmas
This Christmas song is amongst the kid's favorites for being a cumulative song. A cumulative song is a song with a simple verse structure modified by progressive addition. This English Christmas carol enumerates a series of increasingly grand gifts given on each of the twelve days of Christmas. Published in England in 1780, experts agree that the song originated from France.
I'll Be Home For Christmas
I'll Be Home for Christmas was written by the American composer Walter Kent and American lyricist Kim Gannon. It was recorded by Bing Crosby in 1943. Got relative soldier away from home during Christmas? Originally written to honor soldiers abroad who desired to be home on Christmas eve, "I'll Be Home for Christmas" has since then became a mainstay soundtrack on this holiday for everyone who's not home for Christmas.
Mistletoe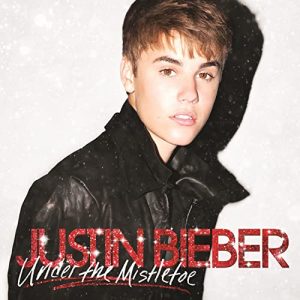 Want to go a little modern? Canadian singer Justin Bieber can offer his Mistletoe into your Christmas playlist. Justin's Mistletoe is a combination of reggae, pop, and R&B in one. The song got positive reviews from most music critics.
Written by Justin Bieber along with his fellow Canadian producers Nasri Tony Atweh and Adam Messinger and released in 2011. The music video for Mistletoe has over 400 million views.
I Believe In Father Christmas
English musicians and songwriters Greg Lake and Peter Sinfield released 'I Believe in Father Christmas' in 1975. Even though the song is usually classified as a Christmas song, interestingly, it was not Greg Lake's purpose. Lake said that he composed the song to object against the commercialization of Christmas Day. Meanwhile, Sinfield stated that "the words are about a loss of innocence and childhood belief."
The Little Drummer Boy
The "Carol of the Drum" is the original title of the song, "The Little Drummer Boy." It was titled  "Carol of the Drum" due to its lyrics that imitates the drum. American classical music composer Katherine Kennicott Davis has written this classic Christmas song in 1941. It was first recorded by Trapp Family Singers in 1951 and popularized by Harry Simeone Chorale in the late 50s.
Simeon retitled the song 'The Little Drummer Boy.' Since then, it has been recorded many times. The song is about a poor lad who has been summoned by the wise men during the birth of Jesus. Having nothing to give to the newborn king, the boy asked permission from Jesus' mother Mary to play his drum as a gift.
Here We Come A-wassailing
Here We Come A-wassailing or also known as "Here We Come A-caroling" is an old English Christmas carol as well as a New Year song. The song started to become popular in the year 1850s and experts believe that it's written many years before that. The term 'wassailing' means or singing carols door to door wishing everyone good health. Here We Come A-wassailing is a perfect song for church choirs, groups, and of course, your Christmas soundtrack.
Auld Lang Syne
Auld Lang Syne is amongst the most popular "Christmas-New Year Song" on earth. It's a poem by Scottish poet Robert Burns in 1788. It was set to the tune of a traditional folk song Roud # 6294. Known in many countries, particularly to the English-speaking ones, Auld Lang Syne bids goodbye to the old year during midnight of New Year's Eve.
This Christmas
If you need a relaxing R&B and soul song, then 'This Christmas' is the one for you! Released by American soul musician Donny Hathaway in 1970, this song has become a modern Christmas standard. The ASCAP declared it the 30th most-performed holiday song of all time. Brian Culbertson's version of This Christmas offers an all-instrumental version of the song that you may want also to check out and add to your playlist.
Silver Bells
Silver Bells' first recording was in 1950. Bing Crosby and Carol Richards sang 'Silver Bells' together with the Lee Gordon Singers, John Scott Trotter, and his orchestra. In 1951, Bob Hope and Marilyn Maxwell popularized this song in their comedy movie "The Lemon Drop Kid".
The composers of the Silver Bells song are Ray Evans and Jay Livingston. It's supposed to be titled "Tinkle Bells." According to Ray Evans, he and Livingston never thought that the "tinkle" has another meaning until Livingston was told by first his wife, "Are you out of your mind? Do you know what the word tinkle is?" The word was actually the slang for urination.
We Three Kings
John Henry Hopkins Jr. has written this Christmas carol in 1857. It is also known as 'The Quest of the Magi' or 'Three Kings of Orient Are.' Hopkins was a clergy of the Christ Episcopal Church in Williamsport, Pennsylvania during his composition of the song. He composed it specifically for a Christmas pageant in New York City.
Many version of it has been made and became a popular Christmas carol. The carol is about the verse in the bible, Matthew 2:11. It was the visitation of the three kings or wise men to the child Jesus and presented their gifts of gold, frankincense, and myrrh.
Memories Of A Winter's Night
American smooth jazz saxophonist Dave Koz has a compilation of numerous Christmas songs using his sax. Dave Koz released his album, "Memories of a Winter's Night" in 2007. With its smooth jazz and Christmas genre, it's perfect to play this album while driving your car or simply staying in your living room while having coffee or tea, making your environment more relaxing.
Santa Baby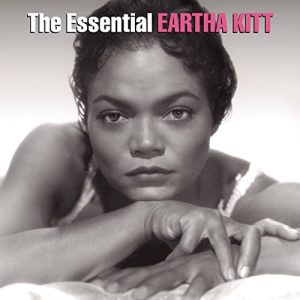 Performed by American singer Eartha Kitt and originally released on October 5, 1953, it became the best-selling Christmas song that year. This is due to the controversy surrounding it. The Southern United States even implemented a temporary ban, making more people curious about the song.
Based on its lyrics, many critics believed that it's filled with sarcastic statements including a Christmas list addressed to Santa Claus by a woman who wants expensive gifts such as yachts, sables, and decorations from Tiffany's which in a way ruins the main essence of Christmas―the celebration of the birth of Jesus Christ.
O Tannenbaum
Adding O Tannenbaum, or much known as O Christmas Tree, to your playlist will never go wrong (especially for the oldies). Initially, O Tannenbaum was a traditional folk song that was unrelated to Christmas. However, the song became associated with the traditional Christmas tree around the 1850s and sung as a Christmas carol.
Moreover, its lyrics do not directly refer to Christmas, instead, it refers to the Tannenbaum fir tree's evergreen quality as a symbol of constancy and faithfulness. Add this to your playlist now and share this mindblowing fact with your family and friends once they hear it!
The Christmas Waltz
A Frank Sinatra fan? Don't forget to add his 'The Christmas Waltz.' Written by Sammy Cahn and Jule Styne for Frank Sinatra, the legendary singer recorded it in 1954 as the B-side of a new recording of "White Christmas." The Christmas Waltz of Frank Sinatra is arguably not as popular compared to his other Christmas songs, thus adding this to your holiday playlist will offer your listeners a different twist.
O Little Town Of Bethlehem
This old Christmas carol is based on an 1868 text written by Phillips Brooks. American Episcopal clergyman. O Little Town of Bethlehem was inspired in the Book of Micah, Chapter 5 verse 2 which says, "But you, Bethlehem Ephrathah, though you are small among the clans of Judah, out of you will come for me one who will be ruler over Israel, whose origins are from of old, from ancient times." O Little Town of Bethlehem is one of the best Christmas songs to bring the real spirit of Christmas.
Deck The Halls
Deck the Halls is one of the jolliest Christmas songs you'll ever have in your playlist. This traditional Christmas carol is also known for being a good New Year theme song as well. The "fa-la-la" refrains to the harps many years ago from a Welsh melody dating back to the 1500s. Adding James Taylor's version of Deck the Halls to your playlist will definitely bring sophistication to your holiday celebrations.
Joyful, Joyful We Adore Thee
Written by Henry van Dyke in 1907, The Hymn of Joy, or much known as Joyful, Joyful We Adore Thee was "sync" to the tune of "Ode to Joy." Ludwig van Beethoven's final symphony, Symphony No. 9. The Hymn of Joy was based on Psalm 71:23, "My lips will shout for joy when I sing praise to you—I whom you have delivered." American country music singer, Collin Raye has recorded a very good version of this song.
Here Comes Santa Claus
Written and performed by Gene Autry, Here Comes Santa Claus made it on the top-10 hit on the pop and country charts. For many decades, this song would be covered numerous times by various artists including Elvis Presley in 1957, the Ray Conniff Singers in 1959, Alvin and the Chipmunks in 1961, Hank Thompson in 1964, Willie Nelson in 1979, The Wiggles in 1997, Bob Dylan in 2009, Mariah Carey in 2010, Chicago in 2011, the Glee in 2013, and Pentatonix in 2018.
Santa Tell Me
It is recorded and written by American singer and actress, Ariana Grande along with the help of Savan Kotecha and Ilya Salmanzadeh. Santa Tell Me reached the top 10 in several countries such as Finland, Austria, the Netherlands, Denmark, Norway, Switzerland, Sweden, and South Korea. Moreover, Santa Tell Me also made it to the top 20 in Canada, the UK, the Czech Republic, Germany, Ireland, Slovakia, New Zealand, and Australia.
Underneath the Tree
According to USA Today, Kelly Clarkson's 'Underneath the Tree' was American radio's most-played new holiday song of 2013. Written by Kelly Clarkson and Greg Kurstin, this song has been praised by many music critics. Those critics stated that 'Underneath the Tree' is a potential holiday classic as well as being compared to Mariah Carey's modern Christmas standard, 'All I Want for Christmas Is You.'
Up On The Housetop
This song is written by Benjamin Hanby in 1864. Benjamin Hanby was an American composer, pastor, and educator who wrote more than 50 songs. According to historians, 'Up On The Housetop' was the second-oldest secular Christmas song right after 'Jingle Bells.' Recorded by many artists since it was written, Gene Autry's version in 1953 became one of the most popular up to this very day.
You're A Mean One, Mr. Grinch
In 1966, the song was composed for Dr. Seuss's cartoon special 'How the Grinch Stole Christmas!' Theodor "Dr. Seuss" Geisel wrote the lyrics of the song while Albert Hague has composed the music. The lyrics of the song is the description of the main character in the movie, the Grinch. It tells how awful the Grinch is, hideous, foul-smelling, despicable, and very unpleasant.
On the 10th Annual Grammy Awards, the You're a Mean One, Mr. Grinch soundtrack has won the Grammy Award for Best Album for Children.
Christmas Time Is Here
Christmas Time Is Here is another popular Christmas standard here on our playlist. It's written by Vince Guaraldi and Lee Mendelson for the 1965 television special, A Charlie Brown Christmas—the first TV special based on the comic strip Peanuts. There are two versions of Christmas Time Is Here, the vocal and the instrumental version. The instrumental version is a "must-add" to your playlist.
Hallelujah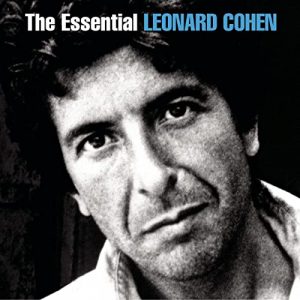 Hallelujah is one of the best "out of the box" Christmas songs that you'll have in your playlist. Released by Canadian singer Leonard Cohen from his album Various Positions in 1984, the song initially only had little success. But in 2001, when the American animated film, Shrek featured it in the film, Hallelujah's popularity rose to the roof and have been performed in recordings and in concert, with over 250 versions.
Run Rudolph Run
Released in the year 1958, Run Rudolph Run is a Christmas rock and roll genre popularized by American singer-songwriter, Chuck Berry. Run Rudolph Run peaked at number 69 on the Billboard Hot 100 chart in December 1958 and made it to the UK list, peaking at number 36 in the year 1963. If Elvis Presley (1935-1977) is the "King of Rock and Roll," Chuck Berry (1926-2017) is the "The Father of Rock and Roll."
Baby, It's Cold Outside
Written by Frank Loesser in 1944, Baby, It's Cold Outside was introduced to the public in the 1949 film Neptune's Daughter, a musical romantic comedy film. Although the song's lyrics don't talk about the holiday, it is popularly accepted as a Christmas song due to its winter theme.
Back in 2009, female activists condemned the song for the song's lyrics, with certain lines such as "What's in this drink?" and the "wolf's" (man's) unrelenting pressure for the "mouse" (woman) to stay in spite of the woman's suggestions that she should go home. Feminist circles describe it as suggestive of sexual harassment or even date rape.
My Gift Is You
Recorded by American singer and songwriter Gwen Stefani in 2017, My Gift Is You is a modern Christmas song with a pop-soul genre. The song's lyrics rotates around Gwen Stefani's relationship with her boyfriend, Blake Shelton. Gwen recognizes her Christmas song as choosing true love over materialism during the holiday season.
Mary, Did You Know?
Written by American singer Mark Lowry in 1984, Mary, Did You Know? is a Christmas song that addresses Mary, the mother of Jesus. Popularized by Kenny Rogers & Wynonna Judd version, their duet version peaked at No. 55 on the Billboard Hot Country Singles & Tracks chart in 1997.
Since then, Mary, Did You Know? become a modern Christmas classic. Hundreds of singers around the world created their own versions over the years, in different genres and some of those versions also reached the top ten in the Billboard R&B and Holiday charts.